Australian Gap Year Abroad
Programs we offer to Australian girls 
We offer the Australians abroad program for applicants with previous experience in childcare, either a 6 or 12 month placement. Au Pairs are the perfect solution to care for your children, and are at the same time like a family member, sharing a rich cultural experience. What do I need to do as an Au pair in a Gap Year?
How Do I Get Started? 
Our Australians abroad fee of  $600* is payable this way:
Start your application 

click here

 and submit your supporting documents
Pay the placement fee
We will then send your file to our partner agency in your chosen destination 
You will get family interviews and with an invitation confirmed, you travel overseas! 

We are constantly looking for driven Au pairs wishing to be placed amongst families across Europe.
Don't wait longer. Contact us about our programs and get this life time opportunity for a truly unforgettable experience within Europe, Canada or United Kingdom.
If you are keen to be exposed to different cultures, like children, learn another language, the perfect solution is to become an overseas Nanny or Au Pair.
Au pair Australia offers all its applicants the security to get a legal job with carefully selected and screened families before to leave Australia. Throughout your placement, you will receive support from us in your destination of choice.
Have the world at your fingertips with our program, and you will be able to visit many countries all across Europe.The options given to Au Pairs are endless.
Becoming an Au Pair abroad gives you a lot of opportunities and exposure: learn a new language, experience different customs and cultures while being in security with your host family. There are many Au Pairs who start their journey as An Aupair and then continue travelling across Europe for few months before returning home. This will give you the opportunity of a life time and you will look back at it an unforgettable journey.
Where to?
Are you interested to go to the UK, work as  au pair in Canada, Germany, France? You are right, these are the four most popular countries with all our Au Pairs. But we offer placements in any country of Europe as well ! Please read more about our program in Canada.
As native English speaker, you can choose any country, depending of your preferences. With the exception of France and Spain, you do not require to speak the native language before you arrive to the country. Many families are interested in having an English speaking Au Pair to help their children being exposed to English. Across Europe, we offer the following options:
Work as Au pair in France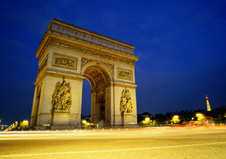 The country of romance, the country with culture and one of the most famous cities in the world!. Historical architecture, top-end fashion design, diverse scenery from beaches to mountains and beautiful countryside towns. Our popular program in France will teach you the true French way of life 
clic on the PDF 
icon to download 
program details


Program in Italy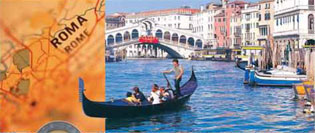 As an au pair you will take part in the everyday life of a Italian family. Our program is a wonderful opportunity to experience a different culture and to broaden your horizons. Italy has an incredible quantity of opportunities to offer. Art cities high mountains, lakes, and a beautiful coastline. People mostly live in towns and villages.
The transportation system however, is highly developed. The family unit is very important in Italy. Families are generally with two or three children. Most families own their own home or apartment.
Over one third also own or share a second house in the mountains or by the sea.
Spending week end time in these is a favourite family activity. The Italian family is very happy to host English mother tongue, because they always want to improve their English knowledge and make to learn the language to their children as soon as possible. Among Italian children and teenagers it is common to be a member of a sports club, or attending some sport lessons.
Work in Germany
Enjoy trendy places like Berlin, Weimar and Hamburg; experience a traditional beer fest in Bavaria. Visit castles and quaint"postcard" villages to grand old buildings of Beethoven's era on large elegant boulevards mixed with the most modern contemporary architecture in the world. If you are interested in the environment and organic policies, Germany is the most advanced in the world
Choose the UK
Fashion, theatre, Portobello markets, Big Ben, Kensington Palace, Glastonbury and Reading music festivals are some of the things that come to mind. Discover the medieval and mysterious Britain or the modern, bright lights of bustling city li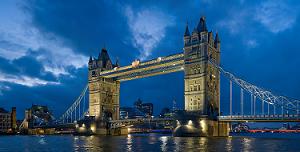 fe. Take a stroll down Oxford Street, wander through the marvels of the Tower of London, hitch a ride on the London eye, shake hands with "the famous" at Madame Tussaud's or catch a stage show in the West End. England is waiting for you to take advantage of an overseas working holiday with an international nanny job lined up before your departure to the United Kingdom.
If you have another country in mind, please contact us as we can organise your placement in countries other than those listed above.
Placement in Spain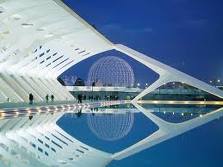 Visit some of the most beautiful cities in the world like Madrid, Barcelona, Sevilla, rich architecture, plazas, enjoy some tapas at a bar, visit some of the beautiful beaches or Barcelona and Malaga. Visit the house of Don Quijote and enjoy the Spanish way of leaving full of folklore, fiesta and lovely people.
If you have another country in mind, please contact us as we can organise placement in countries other than those listed above.